As I complete my first full year of blogging, here is a look at the top five posts of 2014.
This was published on November 21st. This post recalled the
Apollo 13
moving scene when the Ed Harris character said, "This is our finest hour". I compared this to educators today that view the exciting things happening in the world of education today. I said that today's educators do amazing things in (sometimes) difficult situations.
I do believe that is our finest hour and we are fortunate to be teaching in this exciting time!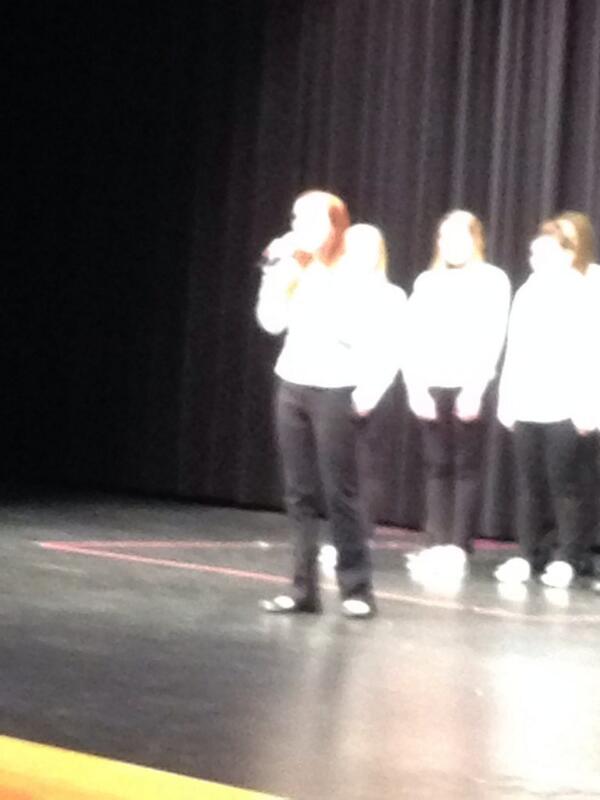 I was inspired to write this post after seeing a middle school student in my district give a speech titled, "Everyone has value." She told a story of a one-hundred dollar bill. She said, if she asked anyone of they would like to have a one-hundred dollar bill, people would say, "Yes" because everyone recognizes its value. And if she were to take that one-hundred dollar bill and crumple it up and step on it and then ask people if they wanted it, people would still take it because we still understand and appreciate its value.
Then she said that everyone has value and we should appreciate ourselves for who we are. It doesn't matter how we look or the clothes we wear because all of us have value.
What a joy it was to listen to this middle school student talking to other middle school students about self worth. This post really touched a soft spot in many of my readers. She is a beautiful example of the many great things that take place in our public schools everyday.
This post was a reprinting of an essay written by my daughter's middle school principal in the school newsletter. In it, he talked about looking back at his life and wishing he spent more time telling his children how special they are to him. The essay talked about appreciating every day and all of the people around you. It talked about something we all want--no regrets in our later life.
He said that we shouldn't take ourselves too seriously. He said that we should do our best everyday and not worry if we make mistakes sometimes. It was a bit of a tear-jerker essay and my readers real enjoyed reading his words. I first published this post in May, but republished it recently and (once again) it got a good response.
Principals are the most visible leaders in our public school system. They have a huge responsibility. This is the principal that everyone wants because he cares so much about his students.
This was the first of a three part series that I wrote in November of this year. And it was the most popular of the three parts. The series talked about the three things (in my opinion) that public schools must improve upon if we are to move forward with higher student achievement in the future.
This part talked about the achievement of poor students in our public schools. We know that poor students often have lower achievement than middle class and upper class students. This has been the case for most of the history of public schooling in America, and we continue to struggle to improve this situation. Still, we must do better by our poor students if we truly wish to see student achievement (overall) to rise. Also, we have a moral obligation to help these most vulnerable of our student populations.
After a successful Google Hangout session in front our our Mid-Maryland Mathematics Specialist Group back in March, I wrote this post about professional learning among educators today. No longer do we need to see people face-to-face to learn and to improve professionally. Today we have so many options from journals to books to online courses to social media to learn from others.
This was the most popular blog post in 2014 for my blog. My readers really responded to this idea of using the tools available to us today to learn from educators and others from all over the world--especially via online tools such as Google Hangout.
It has been a great learning year for me and a great year to talk about the great things that are happening in our public schools. Thank you for the feedback from my readers and I look forward to more learning and more positive stories about our schools and our educational system in 2015!